Use of cookies
By using Bring's website, you agree that we can place cookies in your browser.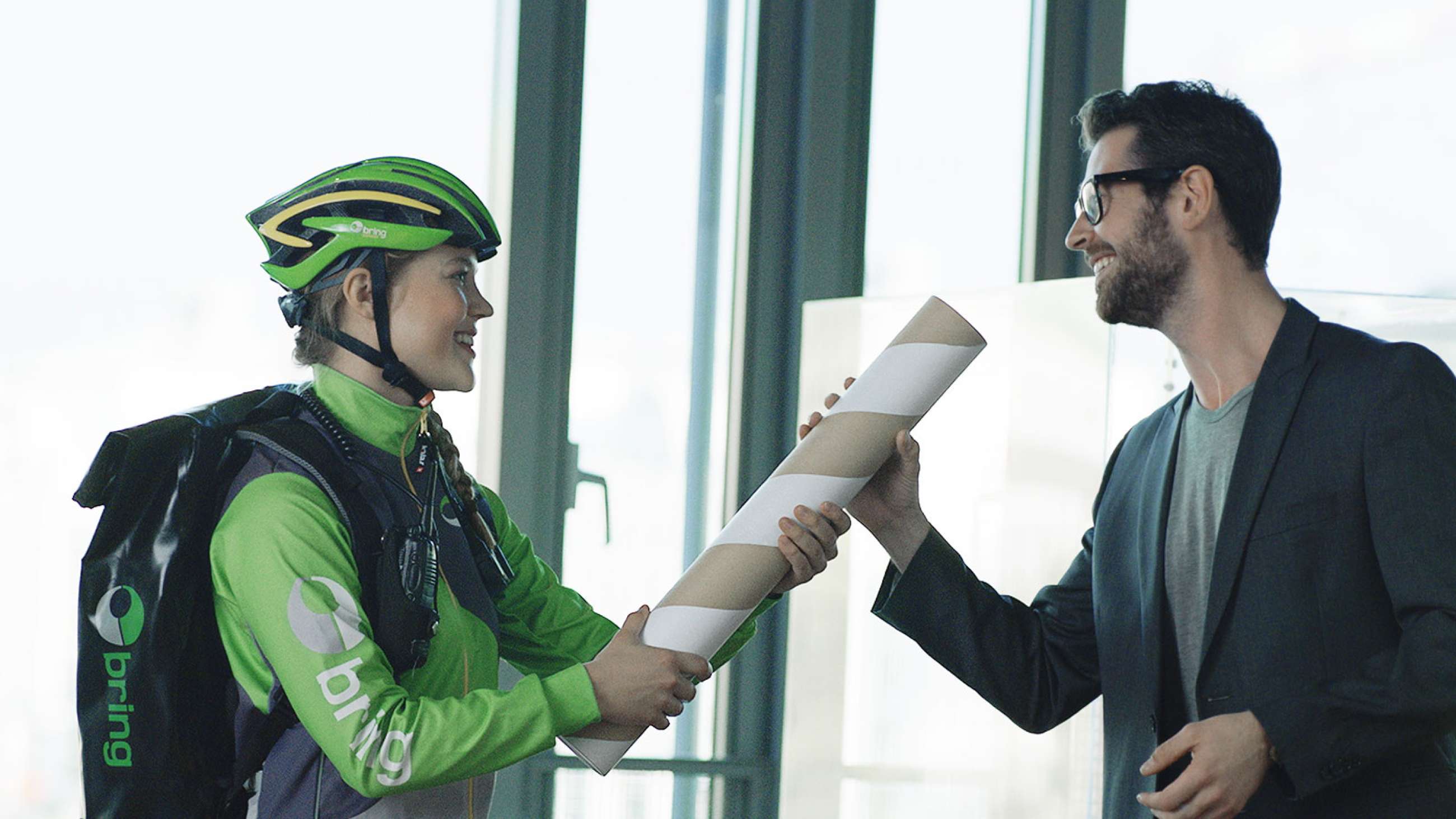 "Cookies" - or information capsules - are standard technology that more or less all websites use today. A cookie can be described as a small text file that is placed in your web browser's internal memory. It offers us the opportunity to gain an overview of what is placed in the shopping cart, which products are presented and other statistics that we use to make our websites better for our users. The most commonly used web browsers (Google Chrome, Firefox, Internet Explorer, Safari, Opera, etc.) are set up to accept cookies automatically, but users can choose to change their settings so that cookies are not accepted. We would like to emphasize that many websites will not function optimally if cookies are not accepted.

Like most other websites, we gather information automatically and store it in log files on our servers for a period of time. This information includes, for example, the type of web browser, broadband provider (ISP), operating system, date and time of the visit, and other statistics that are used to improve our websites. In some cases, this information is also used to tailor our marketing.

The information that is gathered is only used internally and will not be forwarded to a third party and/or other parties. We never store information that can identify you personally.

Most web browsers offer the option to block tracking cookies in the menu under "Settings". It is also possible to block cookies for advertising purposes here.
Cookies we use on our websites
Sessioncookies
Identifies your session ID and is deleted when you close your browser.
Google Analytics
Used for web analytics, e.g. so that we can measure how many people visited a particular page.
Google Tag Manager
Used to more easily handle different scripts running on our websites.
Google Conversion Tracking
Records what happens when you click on one of our ads. This allows us to improve the ads displayed and better customize them for you and your user experience on our website.
Google Dynamic Remarketing
Collects information to show you customized ads based on which parts of our website you have visited.
Adform
Used for retargeting, i.e. to display relevant advertisements to you when you visit other pages after visiting our website.
DoubleClick
Used to measure the effects of ads in order to present more relevant ads to you on external websites.
Facebook Connect & Facebook Custom Audience
Used for retargeting, i.e. to show relevant ads to you when you visit Facebook or Instagram after visiting our site. The information is anonymous and no personal information is registered. Read more about Facebook's data policy and how you can change your settings.
LinkedIn Ads & LinkedIn Marketing Solutions
Used to be able to create targeted ads on LinkedIn for previous visitors to our website, with the aim of creating more relevant ads for the individual user. The information is anonymous and no personal information is registered. Read more about how to manage your privacy settings on LinkedIn.
Hotjar
Used for web analytics, e.g. to record individual sessions. However, everything that you enter in forms during your visit is anonymized and is only available to us in anonymized form. However, we can follow mouse movements and clicks.
Ontame
Used to collect information about you as a visitor and how you use our website, for statistical purposes. The tool is used to identify sources for recruitment-related visitors and places both a permanent and a third-party cookie that contains a unique anonymous identifier.
Salesforce
Takes care of customer behavior to optimize the quality of visitors to the site. This includes improved browsing, form management and email delivery. More information about IGO_cookies can be found on Salesforce's website.
Siteimprove
Collects statistics about users and the user journey, such as which pages the user visits, but no personal information. Used only for web analytics and improvements, and whether a user has approved or denied cookies.