Customs advice
The world has become our marketplace, and this places great demands on both companies and suppliers. Our customs advisers help you make cross-border trade safe and simple.
Facilitates cross-border trade
Ensures faster customs clearance so that your goods arrive on time
You get the correct refunds for customs and duties for return shipping
Reduces the risk of delays and additional costs during transport
Digitises, optimises and streamlines your customs processes
Do you sell across national borders or are you considering expanding into new markets? Then you may also have found that customs duties, VAT and fees can be complicated, time-consuming and expensive.
At Bring, our customs advisers help you to simplify all that's complex and ensure that both customs and documentation are dealt with correctly before, during and after the transaction.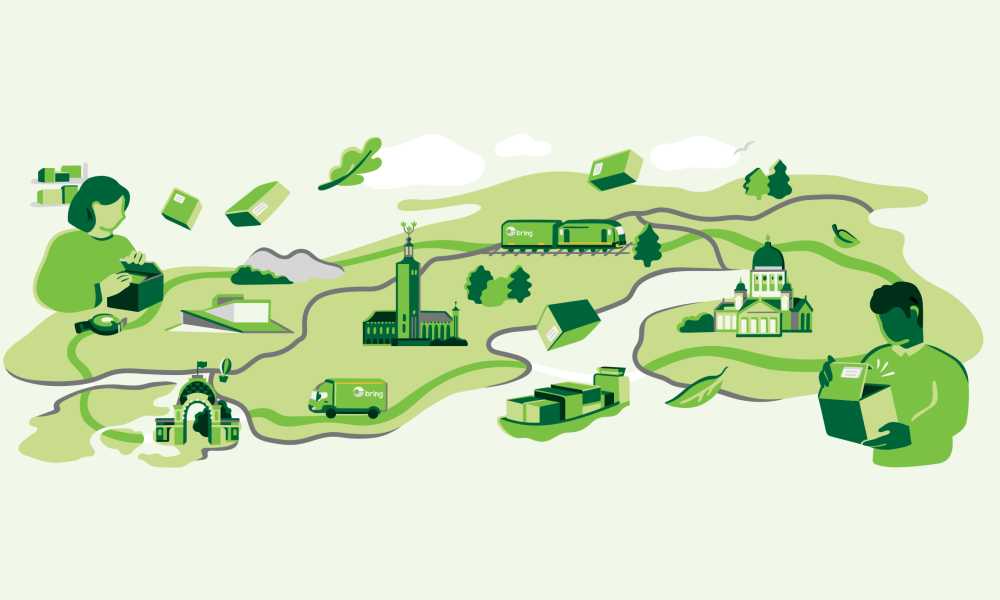 Assistance throughout the whole customs process
Our customs advisers focus on your needs, regardless of whether you already have customs experience or are completely new to the situation. We help with tasks throughout the customs process, whether this concerns advice and guidance or dealing with the process itself.
Also read Customs Business Etiquette - 10 tips to succeed with cross-border trade.
Digitisation of customs records
Bring E-doc gives you a better insight and control over your shipments. All your customs data, such as analysis, applications, reporting and searches, is collected digitally and can easily be shared with your colleagues no matter where they are.
Returns and customs refunds
We help you with recalculations and with claiming customs duties back from the state to ensure that you are correctly refunded for customs duties in the event of a returned shipment. We also perform quality checks on your applications, so you can be certain that they are filled out correctly.
Classification of goods
We provide assistance and guidance with classifying your goods correctly according to the customs tarfiff number and applying for a binding classification.
Digitisation of the customs process
Properly filled out ​​and digital customs documents provide a good basis for efficient customs clearance. We therefore base our work on the documentation that you, as an exporter or importer, exchange with us as we work together to streamline the customs processes.
Getting started:
To make it easy for you to get started with customs advice, we offer several solutions that can be tailored to your needs. Whether you want to optimise your existing customs processes or need quality checks or guidance, we help you through the entire set-up process, ensuring that you can safely start selling across national borders.