A pickup point network for all of Sweden and the Nordics
Get access to a pickup point network that reaches all of Sweden and the Nordics! To pick up your parcel from a pickup point is the delivery way that most people that shop online prefer.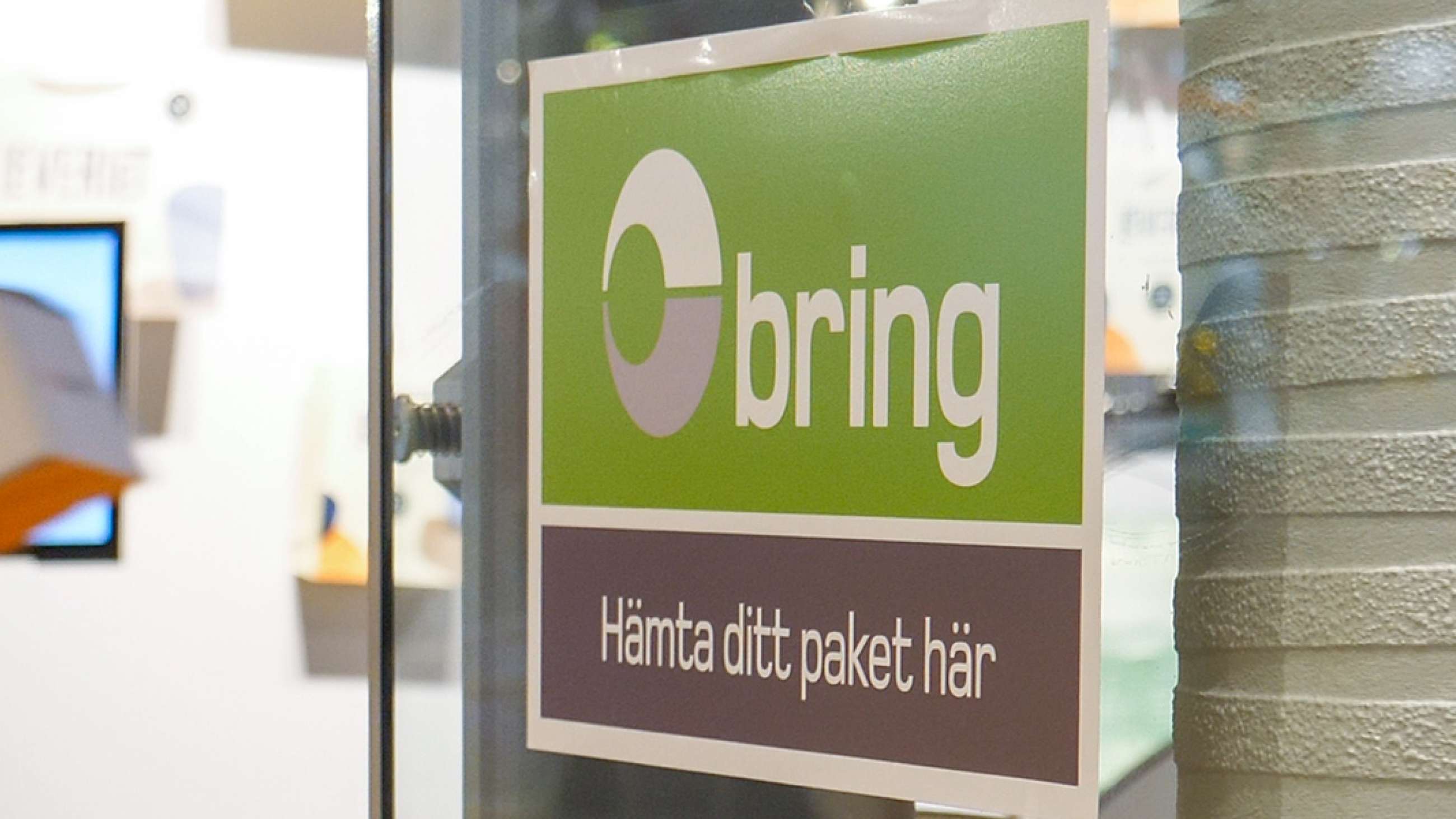 With our Swedish pickup point network, we offer you a better, more solid, high quality logistics solution, that also lets you get closer to your customers. Let us tell you more about the advantages of our pickup point network.
Do you want more information?
Click here and enter your information for us to contact you
100% coverage in Sweden and the Nordics
Through our comprehensive pickup point network, we are where your customers live, are and pass daily, regardless of where they live. This gives you as a customer of Bring a total coverage for parcel delivery via our 7500 pickup points in both Sweden and throughout the Nordics.
We are located in places that make it easy and convenient for the recipients to order and get fast deliveries exactly where they want. It should not be difficult to pick up your parcel.
Focus on the end customer
Our services must be market-leading and easy to integrate into the online store, and the end customer's requirements are the starting point for when we develop our services. Our goal is to offer our customers and recipients total flexibility. In a hectic everyday life, where there are often changed plans, it is important that we can offer the recipients flexible delivery options.
- A recipient must be able to get their parcel how, as and when it suits them best, in a sustainable way. That is why we can offer the recipients redirection of their pickup point delivery to a home delivery in Sweden. We are the only ones in the Swedish market that can offer that, says Mona.
Fossil free deliveries into the future - already in 2025
Regardless of whether the parcel is to be delivered to the recipient's home or to a pickup point, we ensure that you and your customers get sustainable deliveries when, how and as you want them, throughout the whole supply chain.
Our environmental goal is for all our deliveries to be fossil free already in 2025. From September 2020, all of our parcel deliveries are fossil or emission free from the terminals in Stockholm, Malmö, Gothenburg and Linköping, both for home deliveries and pickup point deliveries.
Our pickup point service gives you the opportunity to have, among other things:
Faster lead times from order to delivery.
Later pick-up times.
No requirement for pre-sorting.
Redirection - your customers have the possibility to easily redirect a pickup point delivery to a home delivery, up until the parcel is loaded for delivery.
Tracking - your customers can follow the parcel's path from you to the pickup point.
Flexible return solutions.
Identification via BankID.
Delivery using a QR code when picking up a parcel - this makes is possible for someone else to pick up the parcel for the recipient.
Do you want to know more about our comprehensive pickup point network?
Please contact your sales representative or contact us here.